I wouldn't say that we are a well off family but I wouldn't say we are poor either. We manage on one income and have a nice house, although rented, a car and manage to treat the kids every now and again.
Cashfloat have looked into some reasons why the poor pay more. Do you agree?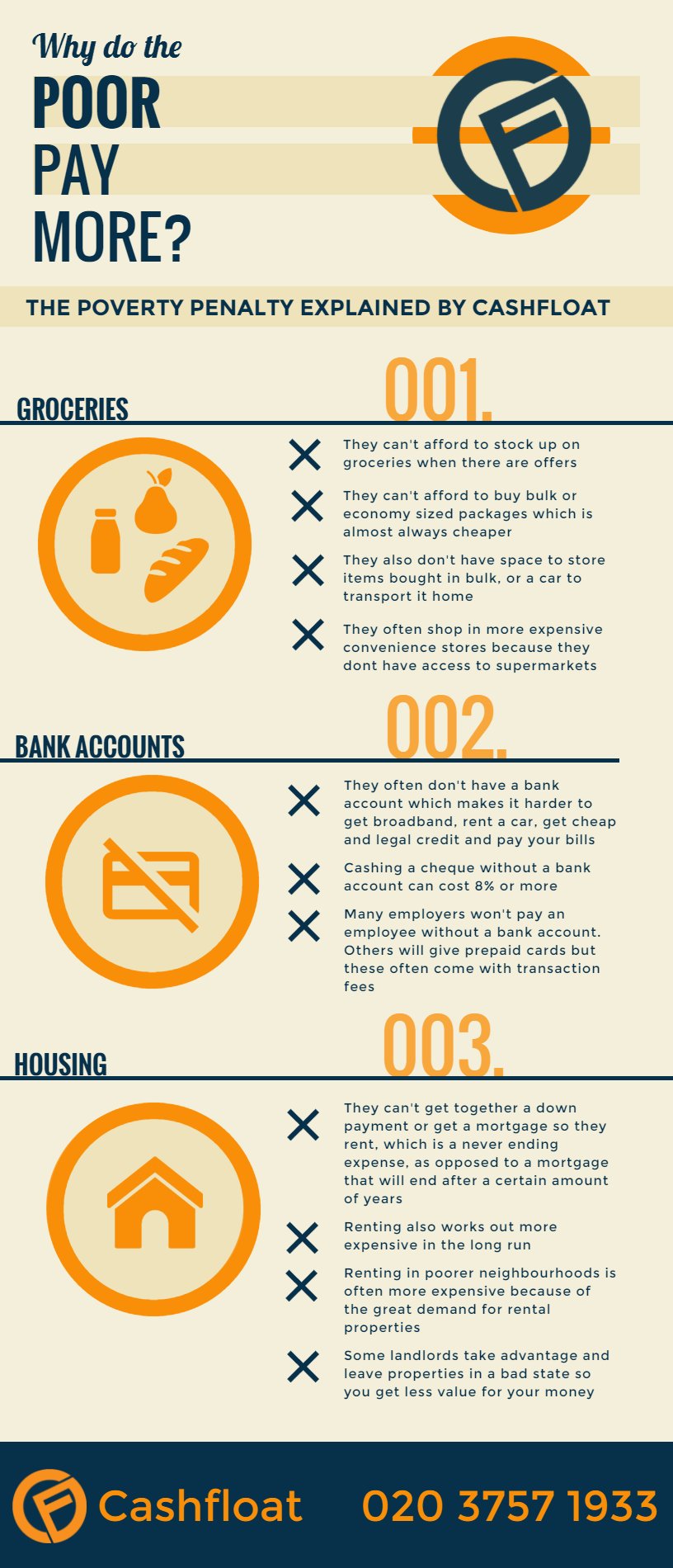 3 Reasons why the Poor Pay More by Cashfloat.co.uk.
I agree with the housing statements 100%. We currently rent and I hate the thought of how expensive it is but right now we just cant afford to save for a mortgage. It's so hard to get onto the housing market but we luckily have an amazing landlord.
Do you rent?
Nicola Xx
*Sponsored Post*